AndreaVit
Vitamins and minerals for pregnancy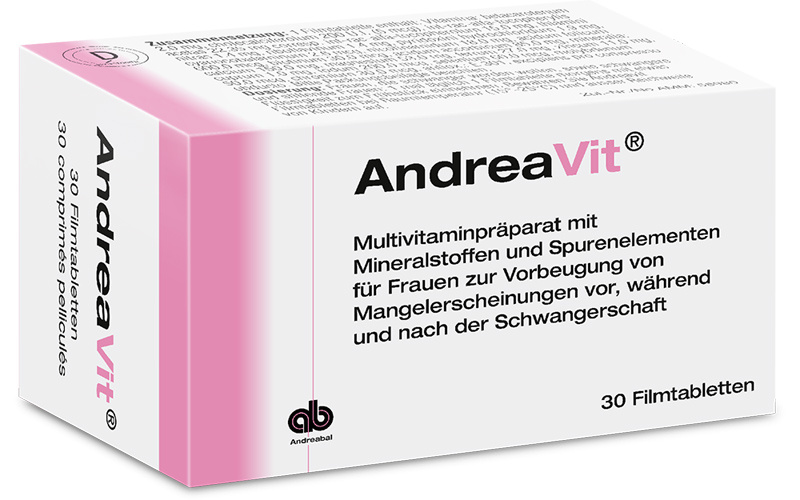 What is AndreaVit and when is it used?
AndreaVit is a with minerals and trace elements for women to prevent deficiency symptoms before, during and after the Pregnancy.
The preparation covers the increased need for vitamins, minerals and trace elements in these special periods. It prevents iron deficiency anemia during pregnancy and lactation.
AndreaVit
contains betacarotin instead of vitamin A
contains iodine and selenium
contains lactose
gluten-free
contains fish gelatin
AndreaVit is a medicine and cannot be ordered online.