KlorilŪP Nail varnish
Help for brittle and split nails!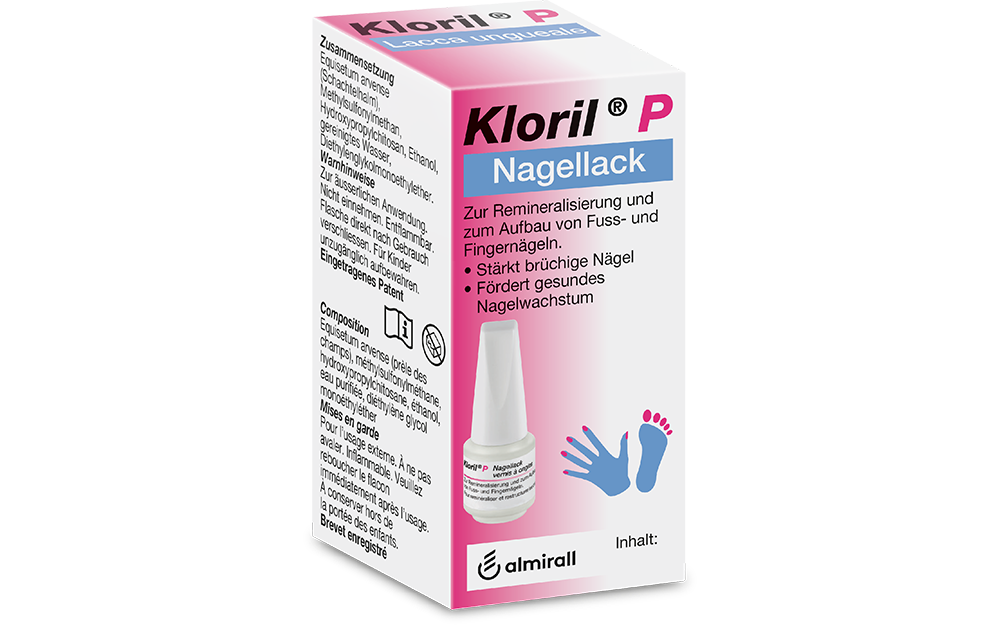 KlorilŪP Nagellack cares for and strengthens your stressed nails. The medical nail polish remineralises toenails and fingernails and strengthens the nail structure.
Washing up, cleaning, typing, gardening - our fingernails in particular have to withstand a lot every day. It's no wonder that they crack, split or break off completely when subjected to too much stress. The main causes of brittle nails include overuse, incorrect nail care and lack of nutrients. Kloril P is a medical nail polish with patented polish technology. Thanks to the unique combination of hydroxypropyl chitosan (HPCH), silicic acid (silicon) and sulphur (MSM), Kloril P nail polish remineralises and strengthens damaged nails within a few weeks and rebuilds them.
KlorilŪP Nagellack gives your nails back their natural strength and elasticity, strengthens and mineralises them.
The unique combination of three active ingredients transports these nutrients deep into the nail plate to strengthen the nails from the inside.
The medical product KlorilŪP nail varnish can help quickly and specifically in such cases, because it
strengthens brittle fingernails and toenails
supports healthy nail growth
improves the appearance of the nails
mineralises nails specifically from the inside
Causes of brittle fingernails
No matter how hard we try to have beautiful nails, sometimes they can still suffer.
Nail changes are a common problem: around twenty percent of the population suffers from brittle fingernails. Women are affected about twice as often as men.
The cold season is particularly hard on our fingernails. Cool temperatures and dry heating air cause the nails to lose moisture and become brittle. But tight shoes can also damage the nails.
But there are other possible reasons why fingernails become brittle and break:
Brittle nails due to vitamin deficiency and mineral deficiency
.
Brittle fingernails can be a sign of an undersupply of vitamins or minerals.
In the case of minerals, calcium deficiency or iron deficiency come into question. If you suffer from fatigue, headaches, ringing in the ears and are constantly cold, you should check for an iron deficiency.
Vitamin deficiency can also lead to brittle nails. Deficiencies of folic acid, vitamin A, B12 or C and biotin are possible. Beware, an over-supply of vitamin A can also be the cause of brittle nails.
Contact with chemicals and cleaning agents
.
Chemical substances can also affect the nails. For example, frequent use of household cleaners or nail polish degreases the nails. The nails dry out and become brittle and prone to breakage.
To keep your nails healthy, wear gloves when working or avoid solvent-based nail polish remover for a while.
Diseases as a cause of brittle fingernails
.
In addition to external factors, changes in the nails can also be caused by diseases, for example diabetes, fungal infections or psoriasis.
Wrong care and artificial nails
Another common cause of brittle fingernails is the use of artificial nails. Due to the chemical bond between acrylic and natural nails, fingernails often become weakened and brittle.
Very rough nail care or careless use of nail clippers can also injure the nail and lead to brittleness.
How to get rid of brittle fingernails
Brittle nails can be prevented with the right care. If the problem is already present, however, you should clarify the reasons.
Check whether you are suffering from a vitamin or nutrient deficiency so that you can remedy the cause.
For immediate relief, it is best to use a medicated nail polish such as Kloril P.
KlorilŪP nail polish: more beautiful nails in just a few weeks
KlorilŪP nail polish gives your nails back their natural strength and elasticity, strengthens and mineralises them. As the nail polish is invisible, it is also suitable for men.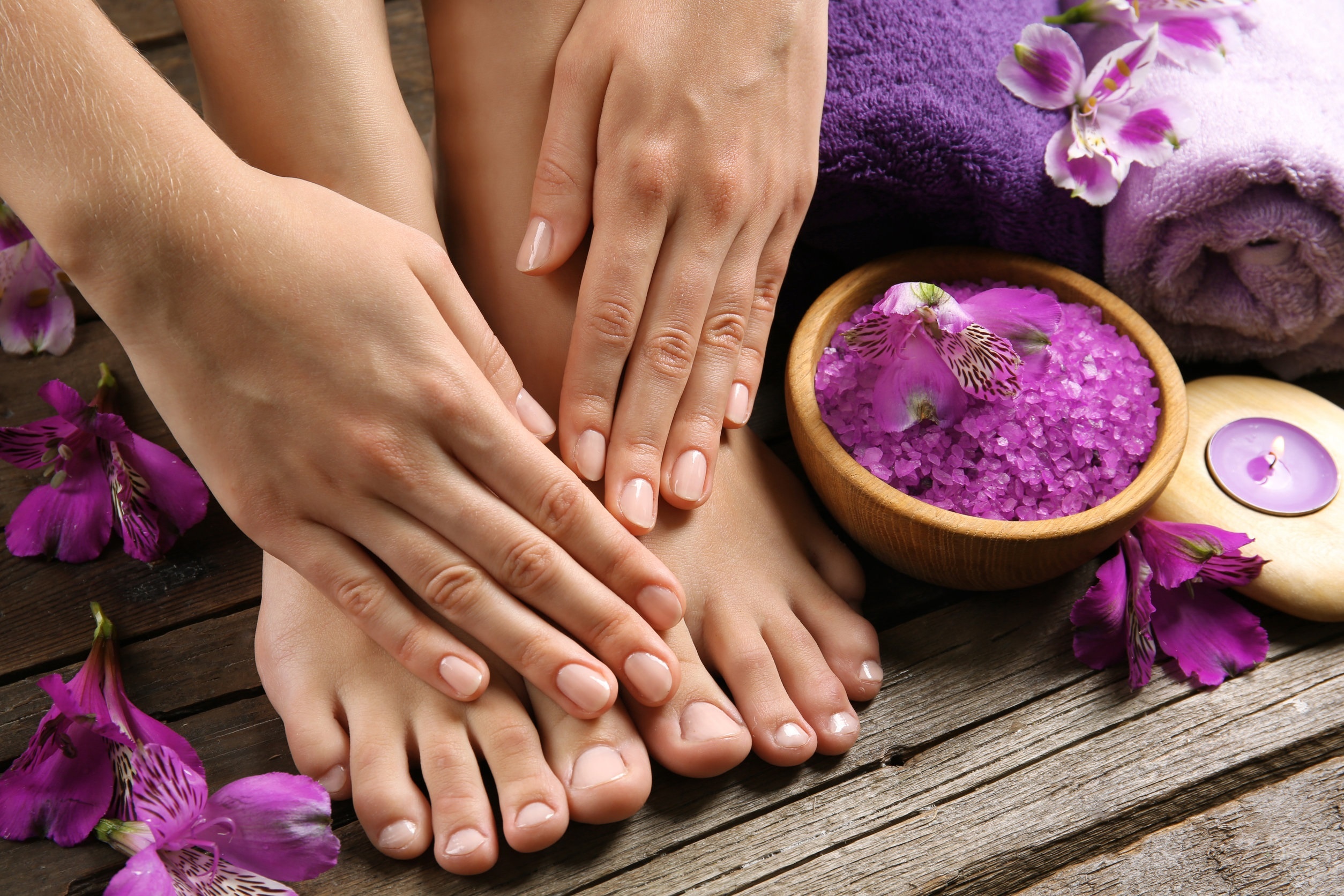 The nail polish contains the natural nutrients silicic acid and sulphur, which stressed nails often lack. Unlike usual nail hardeners, the polish does not remain on the surface, but is absorbed deep into the nail and forms an invisible film on the nail.
Due to the unique combination of three active ingredients, the nutrients are transported deep into the nail plate to strengthen the nails specifically from the inside.*
The medical product KlorilŪP nail polish can help quickly and specifically in such cases, because it
strengthens brittle finger and toe nails
supports healthy nail growth
improves the appearance of nails
Mineralises nails specifically from the inside